Source-Democratic Accent
Recognized as the largest estuarine lake in Asia, the Chilika lake never fails to infatuate tourists. It is located in the eminent district of Puri in Orissa and is approximately 37 kilometers from the Jagannath Temple. Along with housing the world's only freshwater Irrawaddy Dolphins it's also a bird watcher's paradise as migratory birds from Mongolia, Russia, Iran, Kazakhstan, and other parts of central Asia nest here during the winter.
Geography:
The lake is divided into various islands- Southern, Central, Northern, and Outer channel. The major river systems that drain into it are Daya and Bhargavi along with the Bay of Bengal that also contributes to its partial salinity and brackish character. The Bay of Bengal flows into the lake at high tide through a 35-km-long, narrow, zigzag channel, the Magarmukh which is situated in the northern zone.
Fauna:
Chilika lake is a biodiversity hotspot with over 200+ species of fish the most common being- Milkfish, Indo-pacific Tarpon, and Wallago Attu. It is also the home to the freshwater blind dolphin which is listed endangered by IUCN(International Union for Conservation of Nature) .Aquatic Birds, Waddlers, and land birds are the major categories of birds under which – White-breasted kingfisher, painted stork, black-winged stilt, common sandpiper, and bed wattled lapwing are some of the prominent species.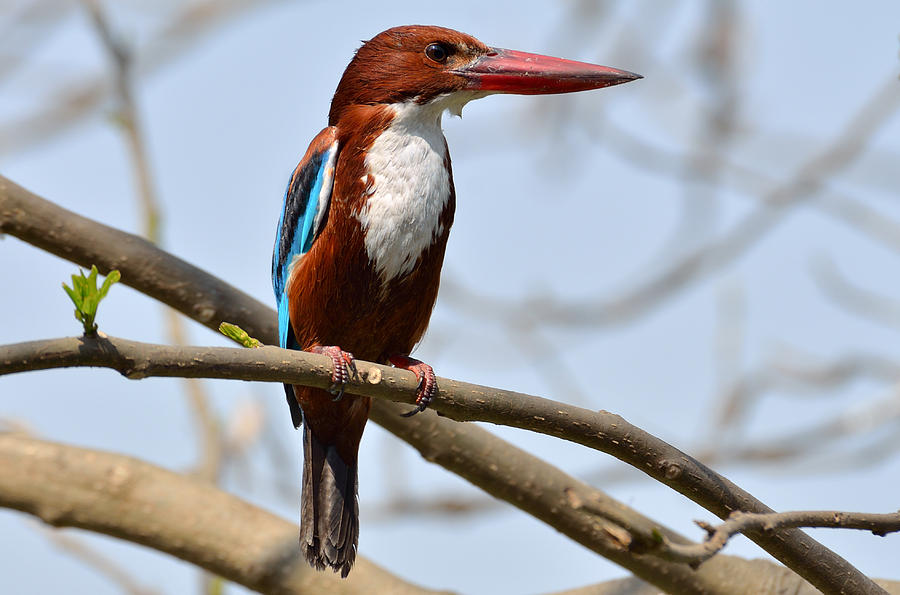 Threats to wildlife and protection of species
Recently due to an increase in aquaculture, depletion of resources, overfishing, and poaching of migratory birds , the biodiversity of Chilika has been threatened. The large scale construction of 'fish ponds' and excavation work carried out in villages located on the shores of Chilika Lake has posed extreme challenges to the flora and fauna as well. The government of Orissa along with the State environment department and the Chilika Development authority are engaged in making sure the fauna of the lake is not exploited.
The panoramic view, uncommon wildlife, and silent serenity of Chilika lake will captivate you. If you are a nature lover this place should definitely be on your bucket list.