'Once destroyed, nature's beauty cannot be repurchased by any price' – Ansel Adams
Banglore's transformation from the 'Garden city' to the 'Garbage City' has been a prolonged process but what intrigues scientists till today is the story of its lost lakes. Proudly housing more than 200 lakes in the 1980s, the lakes of Bangalore were Karnataka's pride. These pristine and scenic waters not only attracted tourists from around the world but also hosted an assortment of fauna.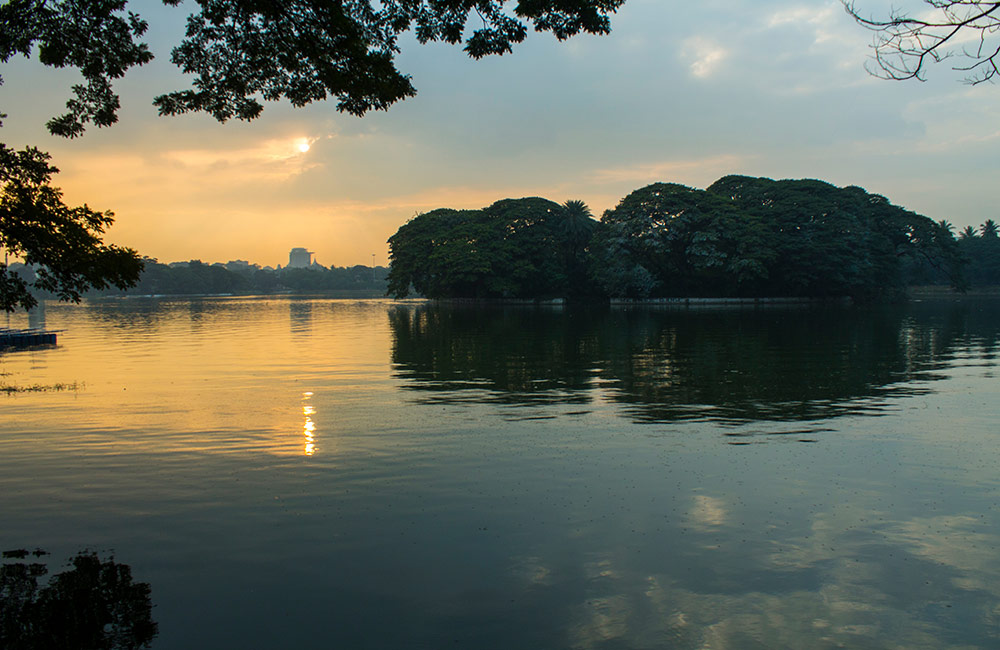 In the past decade, Bangalore has experienced a population explosion due to the numerous opportunities it offers in the IT industry. Rapid urbanisation has compelled builders to seize the land belonging to water bodies and use it for satisfying human needs. The city has transformed into a concrete jungle destroying nature and wildlife. According to the House committee report on lake encroachment, of the 837 lakes in Bengaluru Urban district, 88 lakes covering an area of 1,307 acres have completely disappeared. Moreover, 80% of the existing lakes are contaminated and unfit for use.
In January 2018, Bellandur lake caught a 30-hour fire, engulfing the neighborhood in flames. Being the largest lake of Bangalore and the most abused one, Bellandur lake carries 40% of the city's discharged sewage. In addition to raw sewage, illegal effluents are also dumped into the body containing chemicals and oils. Oils form a layer on the surface of water making it highly inflammable and prone to fires.
Toxic foaming/ frothing has also become a common phenomenon due to excessive adulteration in lakes. Varthur lake spat out toxic foam onto roads causing the commuters to fall prey to skin irritation and burning. High amounts of ammonia, phosphate, and very low dissolved oxygen in the water caused the snow-like foam to pile up and seep on to the road. Till a few years ago, Varthur lake was a hub for migratory birds from South Asia but as the sewage started seeping in aquatic life terminated, and eventually birds stopped visiting.
In 2002, the Lake development authority(LDA) was established by the government of Karnataka to regenerate and develop lakes but the authority was unable to bring about any change in the state of affairs as it lacked legal powers. The government took no responsibility for the same and failed to impose fines on violators.
The lost lakes of Bangalore will never return but the existing lakes should be preserved with the joint efforts of the government and citizens. We must conserve these gifts of nature before it's too late…